Guys! Guys, okay. I have this super, mega fantastic beta reader named Sarah Fox– maybe you've heard of her? I hope you have because she's really an incredible writer, reader, and friend.
Sarah has a pretty epic cozy mystery coming out later this year (June 2nd, to be exact!) by HarperCollins (Witness Impulse) called Dead Ringer. I am one of the lucky few who gets to help Sarah reveal the cover for her novel. But before I give away all the awesome, let's talk about the book a bit. I know Sarah worked really hard on this story–she put her blood, sweat, and tears into it and without a doubt, that shows.
Here's a little description of Dead Ringer:
Midori Bishop's life is hitting all the right notes. She has her dream job playing violin in a professional orchestra and is embarking on a secret relationship with the symphony's hot maestro. But when Midori finds a cellist strangled to death, the maestro soon becomes the number one suspect.
Midori sets out to prove the maestro's innocence but discovers that he and many others have secrets they would rather keep hidden. As the investigation takes Midori closer to the truth, the killer gears up for a grand finale — with Midori as the intended victim.
Eeep! Ok, how cool is that???? Pretty cool, I know. So you're waiting to see the cover for this novel and it will not disappoint. The cover is…
wait for it……………..
hold on just a bit more……………
almost there……………..
ready???
BOOM: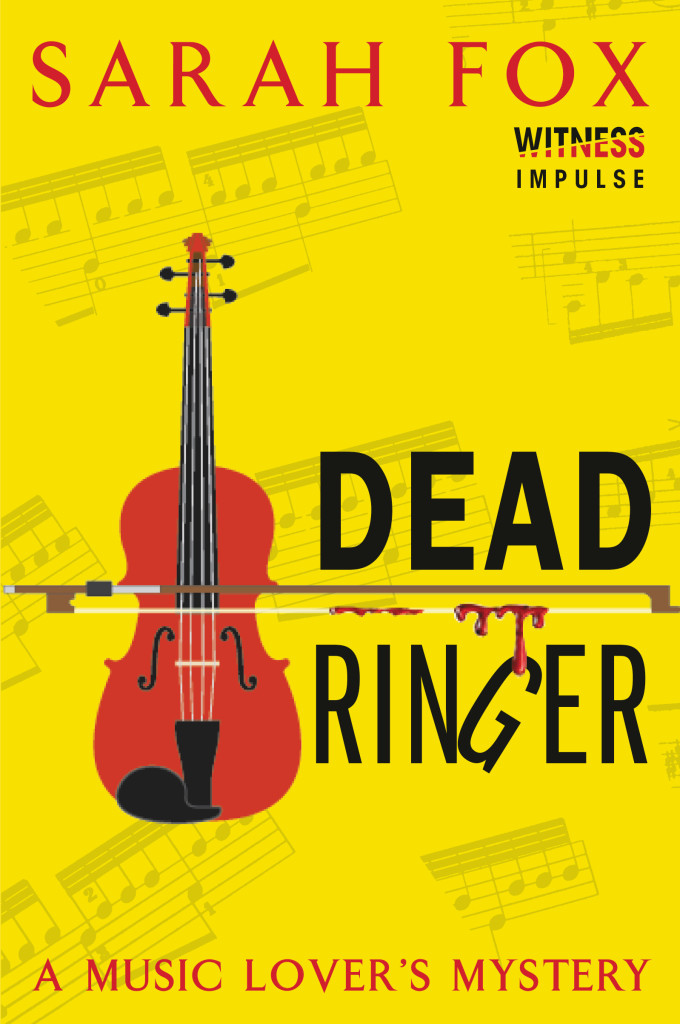 So beautiful and creepy and I love it!! Mark your calendars, folks! This one's not to be missed. Thanks for stopping by!