I was lucky enough to have nearly twenty readers for my latest story—most of whom were beta readers—but I also had a select group of wonderful critique partners. First of all, I cannot believe so many people agreed to read my novel. Secondly, I was more than thankful to each and every one of them for being honest and specific enough to help me edit my story to its best form yet.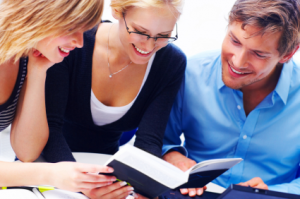 Working with these other writers made it clear that there were different but distinct types of betas and CPs that you can encounter during this phase. So, I put them in a list:
The Cheerleader- This reader acknowledges your novel's flaws, but they are encouraging and supportive of your capability to make it better.
The Nitpick- Just as the name suggests, the Nitpick seems to only find what's wrong with your story, but their attentive eye can often spot plot holes you miss.
The Booster- No matter the state of your draft, this reader boosts your confidence by showering you with complements that are often the ones you deserve.
The Giver- When you run into snags or are not sure of what needs fixing, the Giver is an excellent reader to call upon because they love to suggest ideas.
The Joker- Generally providing level headed feedback, this reader tends to mask their dislikes with humor and alleviate any editing stress.
The Negative Nancy- As expected, people who fall under this category likely aren't your target audience but their blunt feedback can be eye-opening.
While it' obvious why a writer might like some of these over the others, I think it's important to have them all review your work. They're each useful in discovering different problems and successes in your novel that will ultimately help you revise your work into the best version possible.
What are some of the types of betas and CPs you've encountered?