Thinking about querying can be overwhelming and a bit nauseating to boot. Mostly there's just so many questions. So little feedback. So much lost sleep!
Instead of thinking about querying as it's own unique situation that doesn't happen the same way in other industries, think of it like a job search. Yes! It's another overwhelming and slightly nauseating situation with a lot of helpful parallels that might just allow you to figure out what needs adjusting in your process as to finally "get the job".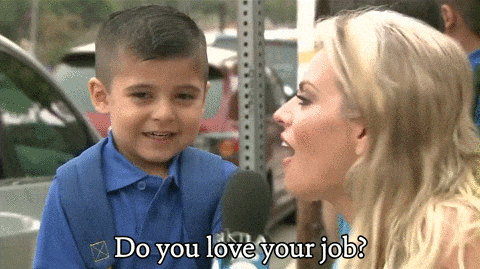 Query – Resume
When you send the query out, it's similar to a resume you may send employers hoping to catch their interest about your skills. The query functions much in the same! It captures an agent's attention and provides some promise about your ability and story.
If your query is not catching attention, treat it as if your resume isn't getting bites either. Consider these changes:
Adjust who you're sending it to. Perhaps there are agents better suited for the type of stories you write
Be more specific. It could be that the teaser information you provided wasn't making your concept clear enough.
Show your skills by identifying comp titles or thinking outside the box.
Partial Request – Phone Interview
Great work! You caught their eye! This means you're getting a chance to show your stuff for real. However, if you didn't get an upgrade to the full manuscript, there was likely something about the pages that turned them off. Look for:
Pacing issues. This may make the events of your story feel disjointed.
A lack of emotion. Whether on the page or from the characters, missing this crucial element can makes it hard to connect to them.
Unclear stakes. Without tension, it can muddy up the reason your character is trying to achieve their goal. Do they even have a goal?
Full Request – The Interview
Whether this is an upgrade from the partial, or a direct result of the query, getting here is a great sign! But when you don't secure that final "yes" take a review of your story:
Look for common reasons the answer was no
Was the manuscript fully polished and ready to submit? We've all sent things too early sometimes.
If the answer is no the previous possibilities, then maybe the reason is the proverbial "not a good fit".
Along the way, there are different approaches to take that can help better your story in the event there has been a struggle reaching the next stage. Maybe try new betas, new CPs, reading more in your genre, or even letting the idea sit for a while before editing again. And ultimately, if it just wasn't a good fit, locate some new agents you respect, trust, and admire and send more queries!
It only takes one "yes"!