Have you ever read something so cut and dry that it's like slogging through a pile of cow pies? Even if you like the story concept? We've all been there. It happens.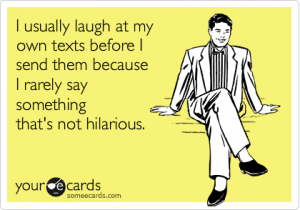 Humor is what makes good stories great and helps give the narrative heart. It creates a sense of voice, for one thing (which as well all know is integral to a good story), but it also can alleviate tension or tragedy. Since I recently saw Les Mis, I feel like it's a good example here. Obviously, the story is tragic, but the innkeepers provide a much needed break for the teary eyed audience. Even in a dark tone story, humor can be essential.
But not every character is a bundle of hilarity. Just like not every person can whip out a one-liner at any situation. That doesn't mean the text has to be bland as well. Perhaps they're unintentionally funny, or their interactions are awkward and uncomfortable enough to give the reader a giggle. It's one thing if your character is supposed to be as dry  as sand, but those are few and far between compared to the types of characters that like to joke around, or use humor as a defense mechanism, or a flirting device.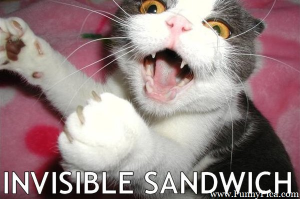 Basically, I'm suggesting that you use humor in your writing at any chance you get. In descriptions and dialogue, in varying ways by different characters. Now you're probably wondering, what does that mean? Well, there's really no way for me to say, here's a sentence that has no humor and here's one with humor because everyone's sense of humor is different. There's  a range of silly things from slap-stick to highbrow comedy and each level can be funny, sure, but one joke may appeal to some but not others. It's as subjective as stories themselves. And that's precisely why they're so diverse and enjoyable.
Thankfully, because humor is something that ties people together, you are most likely to entertain the majority of readers with even mild humor. If you have a knack for being funny, use your talents! However, if you don't believe you are a funny person, but want to include humor in your story, read books written by comedians, or watch your favorite sitcom, cartoon or comedy film. Moreover, there's inspiration for humor even in the most mundane things. Think of all the jokes built around banana peels. Believe me, you can write humor. You'll laugh at how easy it can be.
What's your favorite funny character? Or your favorite funny book?