I was lucky enough to be included on Clare M Davidson's blog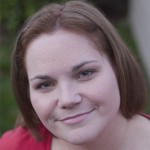 tour for her new book, Reaper's Rhythm. To find out about Clare's process and more about her novel, read this awesome interview:
Clare: Hi Rachel, thanks for having me over for a q & a session.
Rachel: No, thank you! Why don't you start off by telling us about where you got the idea for Reaper?
Clare: I was on holiday in Crete in August 2011 and I'd just finished reading Percy Jackson and the Lightning Theif by Rick Riordan. I enjoyed it, but felt that some of the scenes felt like random encounters. Exactly why did they run into Medusa? The film went some way to remedying that, by make the characters quest for the pearls, rather than having a character give them to the characters (as happens in the book).
Anyway, I decided to write a mid-grade book where every scene/encounter had a point. Because I'd just read urban fantasy, I decided to write urban fantasy. The result was a story called The Wizard Trap, which – to be brutally honest – was pretty terrible. Except at the time I was too close to it to see that and sent it out on critique.
While waiting for it to come back (it never did from that reader, unsurprisingly), I decided I needed a writing challenge. I set myself the task of writing a darker, more grown up version. That story became Reaper's Rhythm. Same world setting (mostly), similar characters, completely different plot.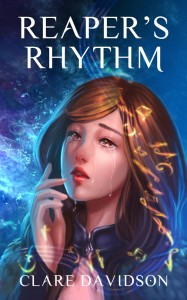 Rachel: How long did it take to write this book?
Clare: That depends on if you count the time it took me to write TWT or not! If you don't, it took me three months to write the first draft of Reaper's Rhythm (from September to December 2012). Then I spent December to May drafting and editing it. Roughly eight months in total.
Rachel: Are their other books in the series?
Clare: I'm currently writing book two. There will be at least three books in the Hidden series, possibly four.
Rachel: What's your main character's drive throughout this book?
Clare: Kim is determined to prove her older sister, Charley, didn't commit suicide. She simply can't comprehend how everyone can believe Charley killed herself, when she was happy, popular and going places.
Rachel: Have you written other novels?
Clare: Written, or published? I've written lots of others, but I've only released one other novel – Trinity.
Rachel: What is your normal process for writing? Brainstorming, outlines, betas?
Clare: I'm a bit of a pantser. Increasingly I'm doing more plotting, whether that's a brief bullet point outline (major plot points only), or outlining up to half a dozen scenes ahead of my current point in a WIP.
I often have plot discussions with my husband and one of my friends, who's a role player and games master.
I don't have many beta readers/critique partners, because I don't have much time to reciprocate. Ruth Ellen Parlour (my editor for Trinity), critiqued Reaper's Rhythm for me, which was incredibly helpful.
Rachel: Where can people buy / read Reaper?
Clare: You can buy the paperback or the Kindle version on Amazon. In the UK, you can also order it online from major bookstores such as Waterstone's and WHSmiths. If you ask in store, they should be able to get it in for you.
Rachel: Thanks so much for being here! Could you tell the readers a little bit about yourself?
Clare: Sure. I thought I'd do something a bit different to my normal author bio. Instead, here's five random facts:
I helped to break three world records last summer – most people in a three-legged race, most people in an egg and spoon race and most people in a piggyback race.

I'm terrified of heights.

I've just bought myself a weaving loom.

The first book I ever wrote was a YA contemporary mystery/thriller.

My favourite chocolate is praline.