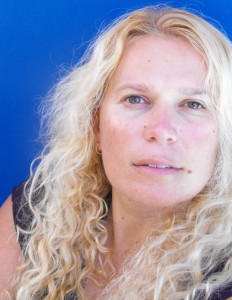 I'm so pleased to have S. M. Johnston guest post today as part of her blog tour. It's great to have her share her thoughts on love and tease you with a bit of her new novel, SLEEPER.
There was a party. An eighteen-year-old girl looked across the room and spotted a guy with red hair. The moment she saw him, she knew: "That's the guy I'm going to marry." It was love at first sight. They were soul mates and it was a love that lasted until he died, forty years later.
That is the story of my parents.
They never had a fight and they loved each other dearly every day of their lives.
I know a lot of people scoff that love at first sight, or insta love. But it can happen.
In SLEEPER, the main character, Mishca Richardson, gets a bad case of love at first sight when she sees her university professor, Collin Read. But this is no fairytale love story like my parents, and the reasoning behind this attraction has much more to it than girl meets boy.
It was this moment that was the catalyst for the whole story. The notion of these two people meeting, the "what if" factor is what drove me to write the manuscript. From this initial idea I had to come up with how these two characters would meet, the events that lead up to that point and the fall out afterwards.
To complicate things, Mishca already has a boyfriend, Ryder (bad Mishca! – no seriously, it's beyond her control). I remember how mad one of my beta editors were when she came to this part, not realizing that when I first came up with this story, Ryder didn't exist. He appeared as I fleshed out the plot.
Even though Mishca had no control over falling in love with Colin, she does have control over the guy she ends up with – the reluctant hot university professor or the tattooed beau who is already smitten with her. Who would you choose?
SLEEPER is an upper YA/NA speculative fiction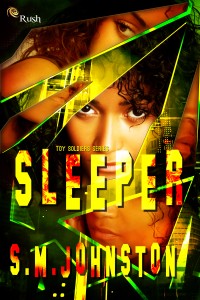 Blurb: A new heart should mean new life, not a living nightmare.
Mishca Richardson's life is at an all-time high after her heart transplant. With new boyfriend, Ryder, the two of them have the perfect summer romance. Even the nightmares that have been plaguing her sleep since her operation can't dull the high she's on.
Things start to unravel as Mishca develops superhuman abilities. She does her best to hide them so as not to end up a science experiment in a lab. But she can't ignore the instant attraction she experiences when she meets her university professor, Colin Reed.
Torn between the blossoming love and the obsession, Mishca must decide if she wants Ryder or Colin. But the organization responsible for her changes and her connection to Colin, is moving to secure Mishca for himself so that she can be the weapon he always intended her to be. If Mishca can't resist her programming she'll have a lot more to worry about than romance.