Writing is rewriting is rewriting
Drafting is great, sure, but editing has always been my favorite part of the  writing process…until recently. With my current project, I encountered my first ever need to *gasp* rewrite. Not write more. Write the same things again, but better. All my editing prior to this was essentially adding meat to the bones of the story. They were much easier editing jobs and much more enjoyable. Kind of like adding glitter.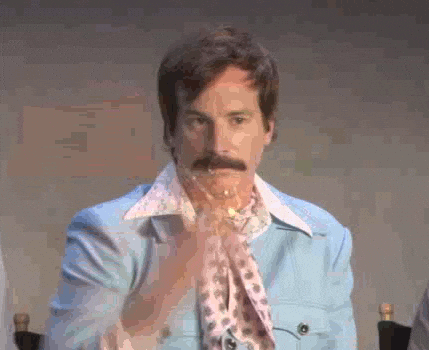 I know I certainly did not rewrite as extensively as some friends of mine have. I didn't open a new blank document and start from scratch (*passes along drinks to anyone brave enough to do that*) but I did have to reorganize, restructure, remove, replace and rewrite almost everything. That challenge coupled with the fact this story is extra emotional for me meant a one way ticket on the struggle bus.
As unpleasant as the experience has been, it's certainly taught me a thing or two. If you're ever in the position where you need to rewrite, keep this all in mind:
Do what's best for your story even if it makes you want to quit. Yes, it will be hard, and yes, it will make you throw child-like tantrums, but you don't want to finish your book and think "nice, this is mediocre" you want to finish and think "this is the most beautiful piece of art I've ever created!"
Keep an old version of the story. This is two-fold. On the one hand, you want to have a reminder of where you came from, but you also need a starting point in case the rewrite needs to be redone. (It's okay, don't freak out, this is just a precaution)
Use post it's or note-cards to keep track of changes. My reorganization got so confusing I had to write stuff down and shuffle it about to understand how the plot would fit together in a new way. These visual aids were integral to not losing my mind over the details.
Take the time you think it'll take and triple it. To be clear, rewrites take a long time. Such a long time you might look up from your desk and realize seasons have passed you by. If you have a certain time-table in mind, it's probably best to give yourself a big cushion in case the editing takes longer than expected (it will).
Doubt will become you. Despite knowing these edits would make my book even better than people had felt it was to start, I doubted my ability to do it justice. It's such a totally different approach to the book that I kind of still doubt that my rewrite worked. *senses my CPs glaring at me* Okay, okay, it's probably awesome 🙂
Get new readers and old readers. Luckily, I have an excellent beta base and lovely writing friends who are always there to help. Definitely take the time to cultivate relationships so you can get readers new and old, too. The new readers come with a fresh perspective and the old reader can tell you how successful the changes were.
Forget the old version. It's best not to look back at what you did before. Keep the document, sure, but don't fish around in it. If you clear your mind of what you wrote in the old version, your new version will likely be stronger.
Kill your darlings. If characters don't make sense anymore in your rewrite, get rid of them. The same goes for scenes, subplots, etc. Don't overthink it like I do, just cut them out. Or if you want to be safe, create a cut document and stick all your removed junk in there.
New angles and additions. On the flip-side of cutting out, be sure to stay open to creating new characters, subplots, or scenes. You are rewriting after all and those go hand in hand. Approach from different angles, maybe a new perspective, whatever works to give your story more sparkle.
Never give up. Most important thing of all in any rewrite is to never, ever, ever give up. It might take a few months or even a year to get the new version to a place you're comfortable with, but don't give up on a story you're passionate about. You never know, it might be the one.
So what's the big take-away? Rewriting a story is exhausting. Even more so, it's quite the overwhelming endeavor to undergo, but once you rework your idea into better shape, you'll be glad you took the time and effort to put your best foot forward. For anyone thinking this might be them or realizing after reading this is them, *salutes* good luck!