Yay! You've won PitchWars! You were chosen by a mentor and everything is awesome, right?
WRONG.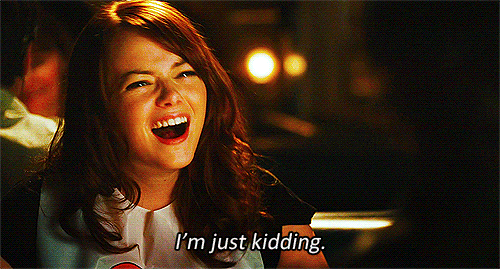 No, just kidding, it is pretty awesome! But the work has only just begun. There's two-ish months between now and the showcase and there's a lot left to do. When I was a mentee in PW14, I honestly had no idea what to expect. I'm willing to bet a lot of you are feeling the same way. I know it would've been super helpful to know what I'd actually gotten myself into, so here are some tips:
Make a plan: Whether this is something you sort out with your mentor(s), with writing buddies, or by yourself, make sure to create a plan around how you'll attack edits. Know when you're available to write and stick to it!
Listen to your mentor(s): They are doing their best to help get your book into better shape so it'll not only be ready for the showcase but whatever should come after. Listen to their suggestions, take their points into consideration, be open to investing a lot of time to make your book the best it can be.
Talk things over: Whether you're pumped about edits or really confused, make sure to get in touch with your CPs or friends from the PW group to see if those changes resonate them with as well. They're the perfect sounding board to help you decide what's best so use them 🙂
Don't worry about others: Surely you've connected with other PitchWars peeps by now, and perhaps you know what their mentor(s) suggested for fixes, but don't worry about it. Don't compare yourself to them. If they have much less to do or much more to do, the situation varies by book and by team so don't over think it.
Do the scary thing: If you're hesitant to cut a character or add new scenes, do the scary thing. If you're not sure about changing the dialogue or removing that sentence you love, do the scary thing. Do it!
Listen to your gut: Remember, though, trust your gut. If something feels off, you'll know it. If something feels right, you'll know that too, even if it scares you. Make sure to remember this in all steps of this process.
Take breaks: Time is precious in PW, but so is your health and sanity. Don't push yourself to the breaking point. Don't overdo it because you think otherwise you'll fail. Give yourself time to write and time away from the project as well.
Perfect your query: While your manuscript is obviously the most important piece of writing you want to polish, don't neglect your query. As you improve your novel, write new versions of your query to match. This will keep you prepared and ready for whatever should come.
The showcase isn't the end all be all: Take a deep breath when the showcase comes around. Those two months go fast. If you get ten requests, one request, or none, just consider it another step in the process. Don't build it up to be the end all, be all of your career. Live it, learn from it.
Keep working: After the showcase closes, a new chapter is beginning in your writing journey. The varied paths in front of you all have different demands, but whatever they are, keep working. Keep writing. Make the most of what you learned from this adventure!
Even though these tips were written for those who have been chosen for PitchWars, they are easily applicable to people who were not chosen and have to organize the next step of their journey as well. Hopefully everyone found these helpful (maybe?) and is now even more excited for the next steps! If you have any specific questions, feel free to ask!